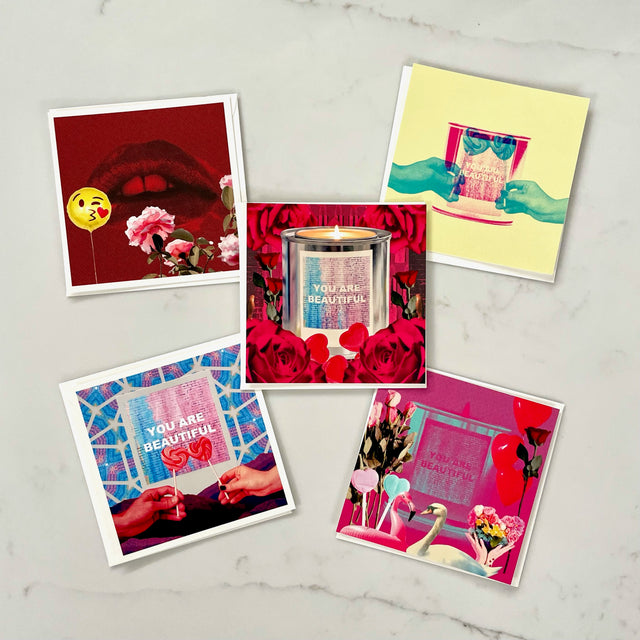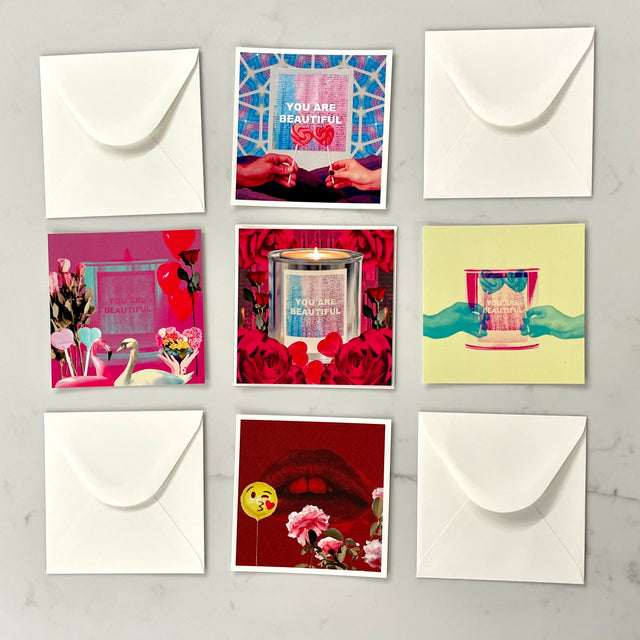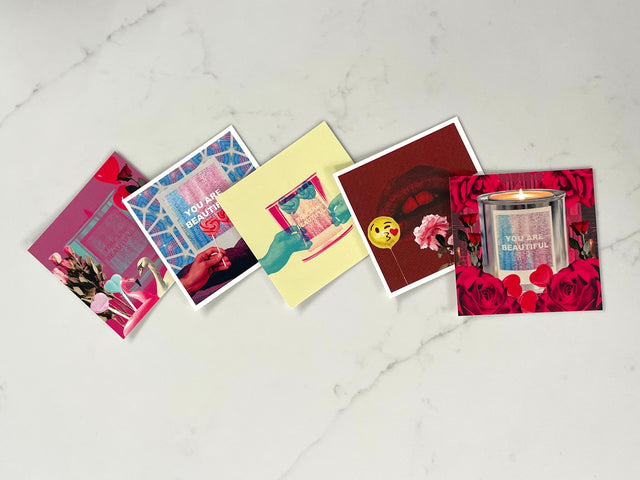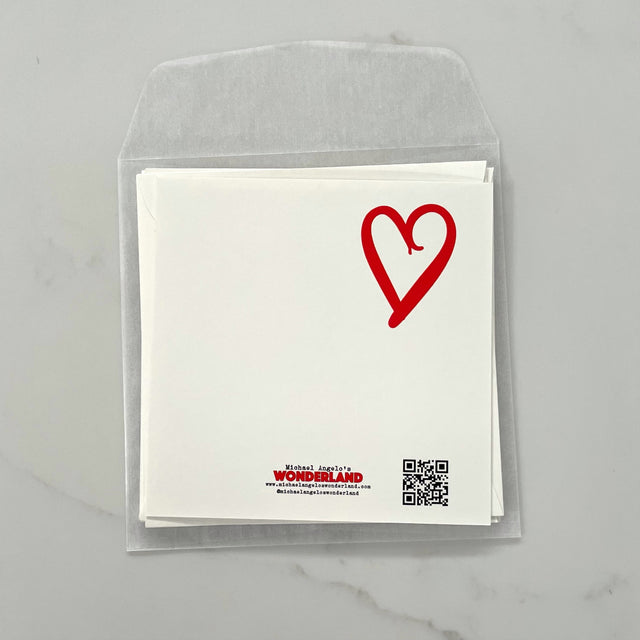 Tell someone you love just how beautiful they are with these limited edition postcards featuring fresh art by M R Angelo.
Set of 5 postcards. 
Size:  4.72" x 4.72"

Paper:  Super | 18pt thickness | coated on one side | soft-touch finish
4.9" x 4.9" Premium white square envelope included. 
10% of each sale supports the Ali Forney Center. 
Product Specs
Available in:
4"x5" edition of 100
11"x14" edition of 10
18"x24" edition of 5
For custom prints please contact us at –heyqueen@michaelangeloswonderland.com